Advantages of having a Pixel: the Android 13 beta is already reaching the Google Pixel 6a
The latest beta of Android 13 can now be installed on the Pixel 6a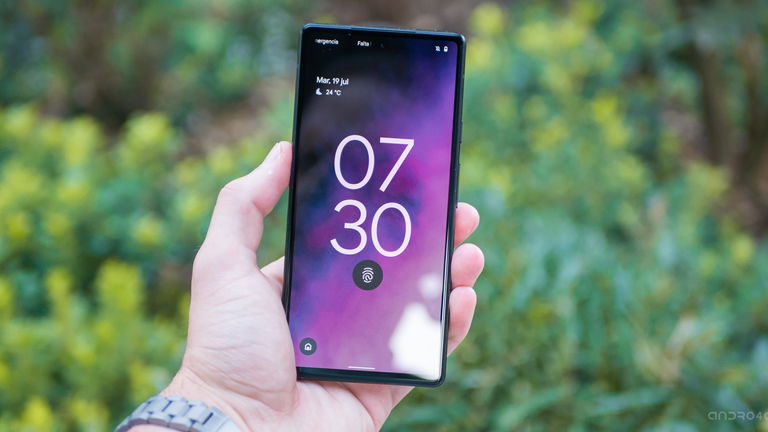 Some of the first buyers of the Pixel 6a discovered, after receiving their brand new device, that the terminal was not yet part of the list of mobiles compatible with the android 13 betaand that, therefore, they could not test the latest developments in the operating system.
However, Google has not kept Pixel 6a owners waiting too long: as of today, It is now possible to download and install the beta of android 13 on Pixel 6ain the same way as in the rest of the Pixel series mobiles from the Pixel 4 and 4 XL.
Android 13 is now available (in beta) for the Pixel 6a
The company itself has announced the arrival of the Pixel 6a to the list of phones compatible with the Android 13 beta through the Android Beta support page for Pixel. The new device is mentioned there, along with the models of the Pixel 4, Pixel 5 and Pixel 6 series.
It's about the latest available beta version of Android 13 the one that Google offers to install on its new smartphone aimed at the mid-high range, and the definitive one before the arrival of the stable versionwhich should be released sometime this month or the next.
All mobiles that will receive the update to Android 13
The process for install android 13 on the Pixel 6a (or any other compatible mobile) it is very simple. Users should only go to the Android Beta program page and scroll to the "Devices" section. From there, they will be able to choose the Pixel 6a to participate in the program. Once adhered, the update will arrive on the device via OTA.
The update to Android 13 It will not be as important as the update to Android 12, since the number of changes is lower. However, it is necessary to highlight changes such as the security and privacy enhancements, multilanguage mode, a QR code scanner and many others Useful features coming with Android 13.