8 free apps to adopt dogs and cats
If you are thinking of acquiring a pet for your home, do not hesitate to take a look at this list of apps to adopt dogs and cats from your mobile.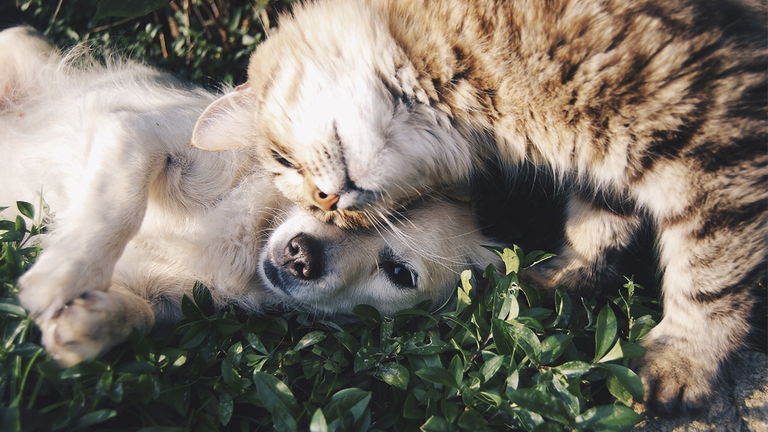 The Dogs and cats are the domestic animals most beloved worldwide, however, some seek buy breed pets and they forget that all animals have the right to a home.
Due to this type of action, together with the growing demand, many are the dogs and cats abandoned in hostels and streets all over the world. So if you are looking for a pet, in this article you will know some of the best apps to adopt dogs and cats totally free.
The best 8 applications to recognize dog breeds
The best applications to adopt dogs and cats from Android
Miwuki Pet Shelter – Adoption of dogs and cats
KLYGO – Adopt dogs and cats
Adopt me
MASCOMAD
Chuby – adopt a dog, cat and more pets
PeTrace – Find lost animals
amazdog
I will adopt
Below you can see a list of free apps to adopt dogs and cats. Here you can discover many hostels near your town and offer a home to a pet.
Miwuki Pet Shelter – Adoption of dogs and cats
If you are a fan of animals and especially of cats and dogsthen Miwuki Pet Shelter is perfect for you. the same is very efficient and versatilesince you can adopt dogs, cats, pigs, ferrets, rabbits or any other domestic species that is in the shelter.
To do so you will only have to register and immediately you will have access to all animalseach includes a photograph, name, sex and age. Once you make the decision, you can contact the protectors directly and follow the instructions.
GooglePlay | Miwuki Pet Shelter
KLYGO – Adopt dogs and cats
KLYGO is an application that offers a more personalized and personal search. With this tool you will be able to visualize the map of your country or locality and see the available areas with animals for adoption.
And if one catches your eye, you just have to click the button and immediately all the information needed to communicate with the hostel or with the people in charge.
Also, you can use a filter to locate some species in particular, and of course you can use a special chat so that the communication is instant and secure. Clearly you can use the application if you want to put some animal for adoption.
Adopt me
Adopt me can be classified as one of the simpler apps to adopt dogs and catsyou will only have to register and log in and you will already have access to all the animals that are adopting, regardless of whether it is a shelter or a particular person.
As if that were not enough, you can view relevant information accompanied by photographs, animal breedsize, age, particular tastes and where it is located. you can also filter the location to your likingand once you have made your decision, you can contact the person in charge for a personal quote.
MASCOMAD
Adopt a dog or a cat it's the best thing you can do, as it will probably change his life completely. Fortunately, you can do it from your mobile with the help of MASCOMAD.
This application has a series of quite interesting features, including the possibility of locate lost animals thanks to the community itself.
Keep in mind that many of these animals are lost and abandoned animals that you could rescue without any problem. Each registered animal will have important information such as a photograph, breed typesize, possible age and contact information (phone number and email).
Chuby – adopt a dog, cat and more pets
Chubby is another good app to adopt cats and dogs From the phone. It is very versatile and gives you the opportunity to join an incredible community, whether it is to adopt or simply to help other animals find a home.
Thanks to the platform you can have the pet of your dreams in no time, filter information (race, color, size, age and more).
Best of all, is that if your pet has been lost you can communicate it through the application and everyone will put their grain of sand to help.
PeTrace – Find lost animals
Has your pet been lost? Then pettrace is the perfect option for you. Is pocket tool It is present everywhere and is quite active, so it will be of great help in case your pet is lost.
And like other apps, you can display the GPS and in the event that a dog or cat is found for adoption, it will mark the location on the mapall that remains is to get to the place and get in contact your guardian.
amazdog
One of the applications most recognized by animal protectorsshelters, foundations and more is amazdog. It is a project created to change the world for pets in a good way, and this is thanks to the collection and protection of animalswhere you can adopt one or the ones you want without any problem.
amazdog not only works like application to adoptbut also has interesting information in case you go to travel with your pet. Example: pet-friendly hotels, animal-friendly beaches, public places, and restaurants.
I will adopt
I will adopt is an application associated with hundreds of abandoned animal shelters and has a huge community that helps pets (dogs, cats and adult pets) find a new home.
The form of adoption is quite easy and you will even be able to appreciate a canine or feline photographyyour name, agesex, breed type and contact number of your protector.
The best apps to identify cat breeds