4 perfect apps for the Xiaomi Mi Band 7: learn to get the most out of your bracelet
Thanks to these applications you can get the most out of your smart bracelet.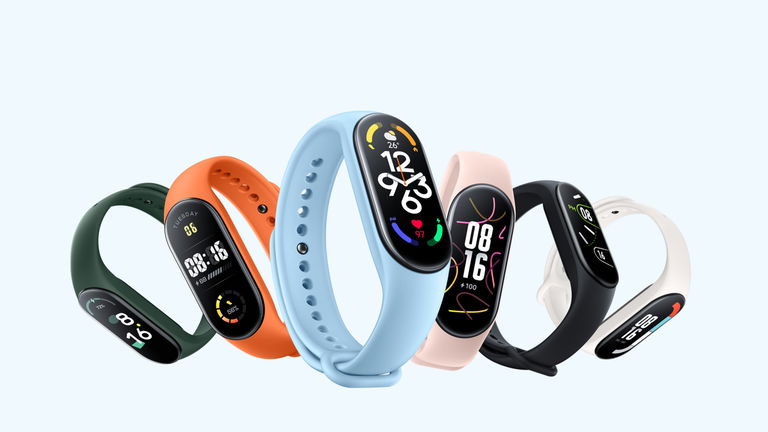 The applications for Xiaomi SmartBand 7 They can be your best allies when it comes to taking full advantage of the Xiaomi smart bracelet. There is a wide variety of apps and tools compatible with the Mi Band 7, and we are going to select the best ones. all of them are fully compatible with the Xiaomi Smart Band 7.
And if you have not yet made the leap to the latest generation of the smartband, remember that back in the day we also compiled the best apps for Xiaomi Smart Band 4the Xiaomi SmartBand 5 and the SmartBand 6.
ZeppLife
Not many people are aware of this, but no need to use the Mi Fitness app (Xiaomi Wear) to be able to associate the bracelet to the mobile, configure it and view all the data it collects.
Xiaomi itself offers an alternative app, ZeppLifewhich replaces the classic Mi Fit and offers interesting functions that are not present in Mi Fitness, such as the sync with Google Fit.
Mi Band 7 Watch Faces
Although Xiaomi offers a good variety of spheres for the bracelet, it is always good to have access to an even larger catalogue. With Mi Band 7 Watch Faces you can download many more spheres and apply them to the bracelet with just one touch. The app is free, and it is updated frequently to add new variants.
GooglePlay | Mi Band 7 Watch Faces
My Band Finder
My Band Finder is one of those Useful apps for the Xiaomi Mi Band 7, which you would probably rather never have to use. It allows you find the bracelet in case you lost it or that it was stolen from you. To do this, you just need to enter the Bluetooth MAC address of the braceletor perform a search from the app to find nearby bracelets.
If the app detects the bracelet, signal strength will increase as you approach her with the mobile in your hand. This way, you will be able to know where she is.
Browser for Mi Band
Mi Band Maps, or browser for Mi Band, is one of our favorite apps to use together with the Xiaomi smart bracelet. It allows view directions from Google Maps directly on the bracelet screen, a function that the Mi Band series does not include by default.
The app is fully customizable, and allows get directions to our routes by car and on foot, directly on the wrist. Recently, the app has received an update to add compatibility with the Xiaomi SMart Band 7.