3 simple tricks from cybersecurity experts to detect a possible malicious app in the Play Store
Pradeo's security experts have shared 3 simple tricks that you should know now to avoid downloading dangerous apps on your mobile or tablet.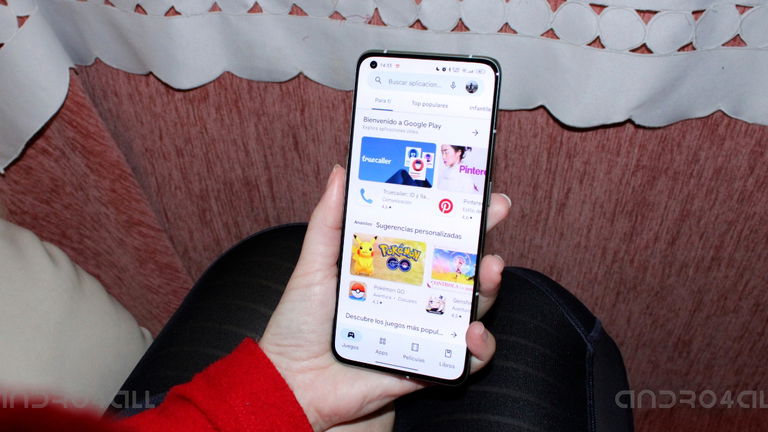 Google has further tightened the standards for applications available in the Play Store. Even so, news alerting to the discovery of dozens of malicious applications in the store is becoming more and more frequent. What it is possible that some time you come across some dangerous app for your devices, we want to recommend you 3 simple tricks that will help you detect them and, in this way, avoid its download and installation.
The tricks come from the experts at the cybersecurity firm Pradeowhich recently detected 4 apps infected with Joker malware in the Play Store. After warning of this discovery and getting Google to withdraw them, they have shared a series of aspects that you should pay attention to if you want to recognize a malicious app.
Do not trust developers with a single app
When you enter the page of an application in the Play Store, you can see multiple information about it, such as the date of the last update or the name of the developer company. You must pay special attention to this last detail, because who is behind the app is important to know if it is safe or not. Specifically, from Pradeo they recommend that Let's enter the developer's name to check how many apps they have available in his account.
According to experts, a common aspect is that the accounts of application developers with viruses only have one app available. This is because when Google detects that a developer offers a dangerous application, it closes the developer's account. In order to continue stealing user data, those responsible make a new account to re-upload the app in question, but with different data.
So if you see that the developer it only has one app in its catalog, take all precautions before proceeding to download it.
Android security guide: make your mobile as secure as possible
Short usage policies, a big clue
From Pradeo they also recommend that we access the usage policy of the application that we want to download, as this can reveal a lot of information about whether it represents a danger or not. Taking into account the information obtained by the cybersecurity company, another common pattern is that dangerous apps they usually have brief usage policies that provide little data on user protection.
In addition, another risk factor is that these use policies are hosted on a Google Doc or Google Site page. So now you know, before downloading an app that seems suspicious to you, look at the usage policies that they share in the Play Store.
Look at associated companies or websites
Finally, Pradeo's cybersecurity experts also explain that the dangerous apps they discover also have in common that they do not usually have associated companies or web pages. If you unfold the developer contact information, you will find several sections that give you more information about those responsible for the app. If those sections are empty, you already know that the app you want to download is not very trustworthy.
In addition to these 3 Pradeo recommendations, there are other tips you can use to detect a malicious app on Android without downloading it. Keep them in mind before clicking on the "Install" button in the Play Store and before using the app in question, as carelessness can lead to an attack on your most personal datasuch as your personal address or the credentials to access your bank account.